Our developing tanks are widely considered to be an industry standard.
The standard design is (5) 10 gallon compartments, which we refer to as the "5 Even". This has been the design that 95%+ of companies have preferred for at least the past 15 years, but we are also happy to provide a developing tank built to your specifications to fit your needs.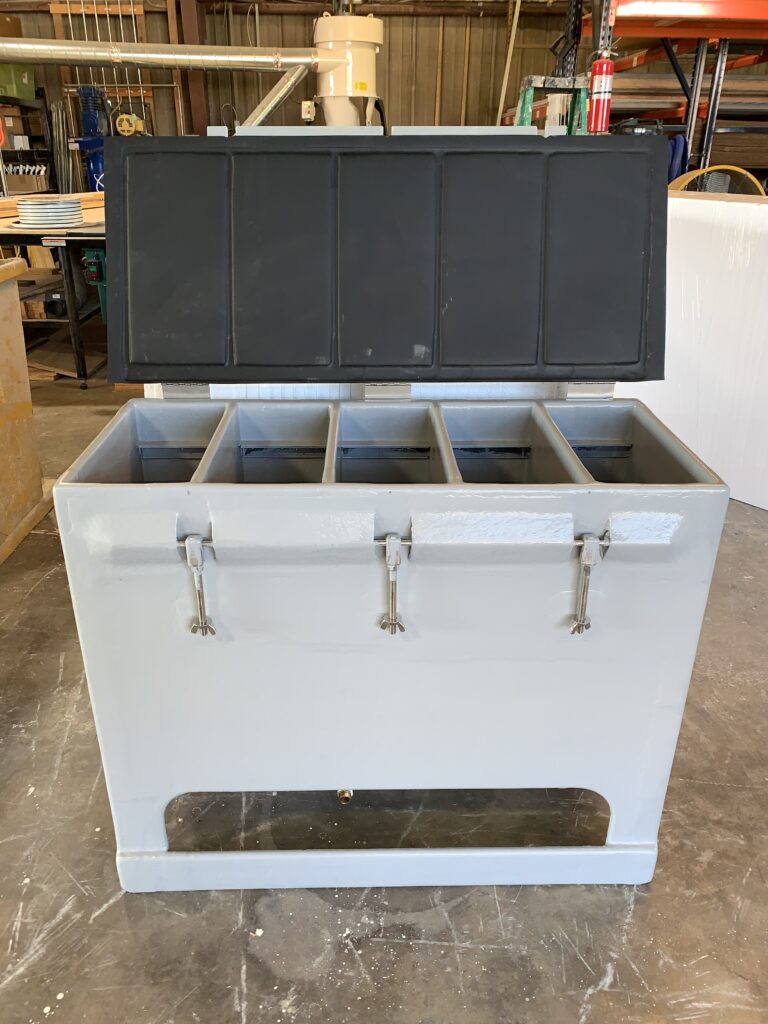 Starting in late 2019, we replaced the welded stainless pipe/stud that was used to secure the lid with a serviceable stainless forged receiver with a removable stud that allows you to replace the threaded stud at any point if needed.
It is one of the many ways that we are constantly pushing ourselves to see if there is a better way for us to provide an even better product for our customers.